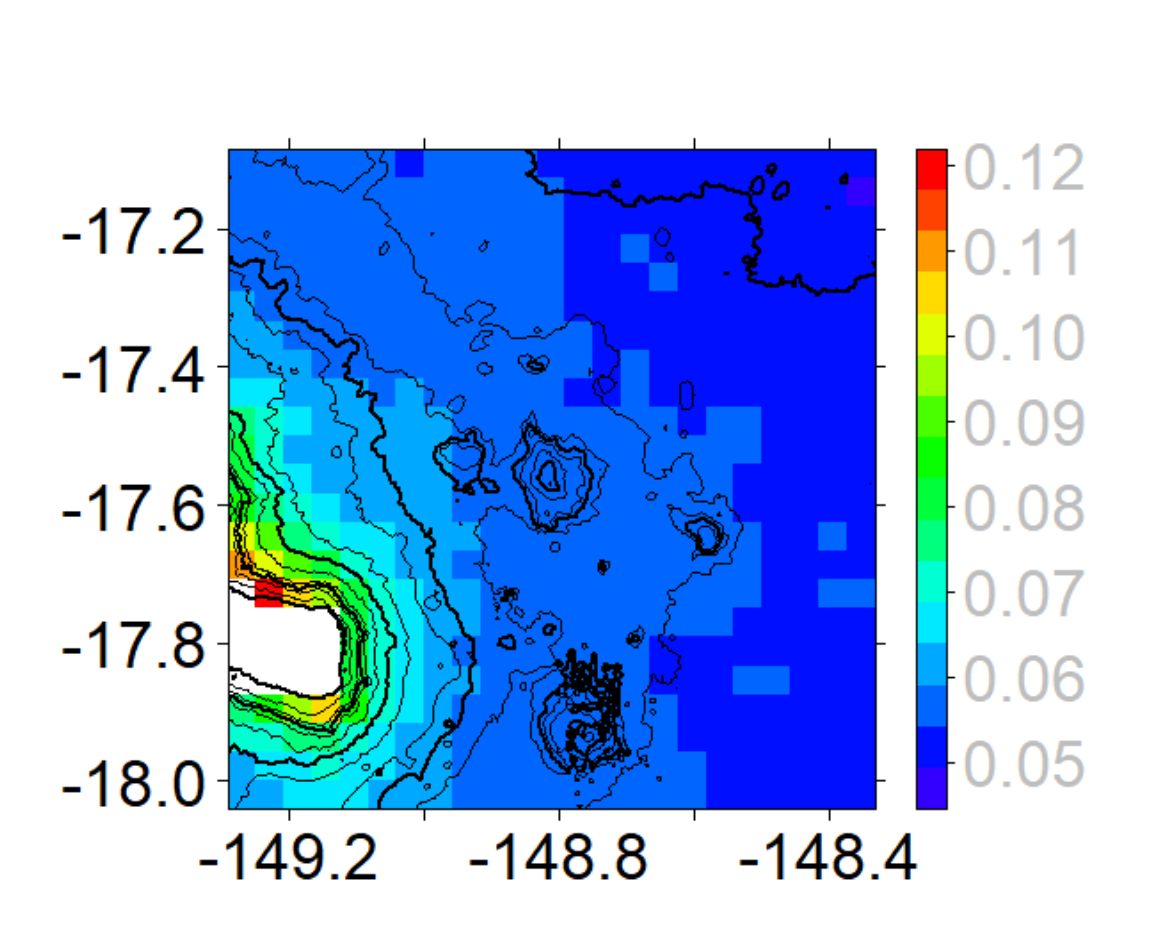 Les données bathymétriques actuelles permettent de déduire que la Polynésie française ́compte 509 monts sous-marins dans sa Zone Economique Exclusive en ne retenant que ceux culminant a` moins de 3000m. Ces reliefs sous-marins extrêmes se situent en général dans l'alignement des archipels. La vie autour des monts sous-marins est souvent liée à la présence de plancton.
Citation : Jean-Marius L., Meller D., de Carpentier G., Zhioua M. Les monts sous-marins de Polynésie française, 2020
---
Current bathymetric data shows that French Polynesia has 509 seamounts in its Exclusive Economic Zone, only taking into consideration those whose peaks are less than 3000m from the surface. These extreme underwater landforms are generally located in line with the archipelagos. Life around seamounts is often linked to the presence of plankton.